Safe Lifting Operations Course
This course is designed to give participants knowledge and understanding of essential principles of safe lifting and encouraging their strict application to lifting and hoisting operations.
| Courses | Duration | Participants | Language |
| --- | --- | --- | --- |
Target Audience
Designed to suit personnel who have no previous crane operating experience. Covers basic knowledge and control skills achieving good foundation training for Safe Lifting Operation.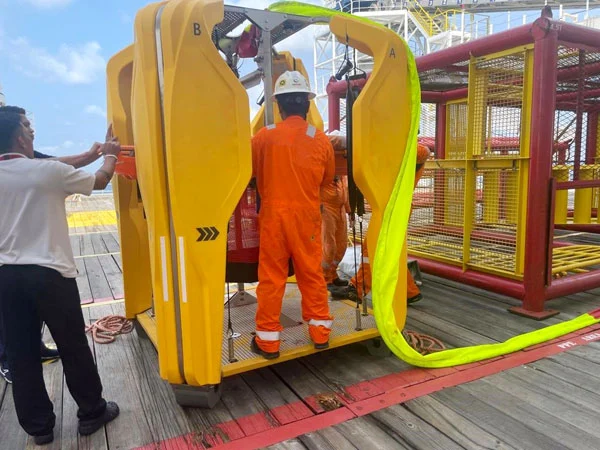 Course Prerequisites
No prerequisites for this training course
Course Content
Theoretical lessons in class:
Introduction. Lifting and hoisting safety recommended practice
Planning.
Control .
Competence.
Equipment.
Inspection, maintenance and certification.
Load integrity and stability.
Lifting of personnel.
Management system.
Reference and good practice documents.
Objectives
Give the trainees understanding and basic knowledge about offshore cranes and lifting operations. Provide Trainees with fundamental safe working procedures to be followed during lifting operations
Admission Requirements
Participants must have a COC, seaman's book, valid medical certificate and valid photo ID
Assessment
Assessment by multiple-choice test. Pass mark is 80%
Course reviews
Extremely interesting course

I had no prior experience regarding lifting operations but I gained initial knowledge and experience after completing the course in Lerus. It was informative, interesting and comprehensive.
Informative course

I received lots of critical information, besides all the course was provided in both interesting and well-organized way. Also I gained essential skills and good experience on simulator.