OPITO Helicopter Administrator Training
| Courses | Duration | Participants | Language |
| --- | --- | --- | --- |
Target Audience
This training is for personnel who are to be appointed to the role of Helicopter Administrator (Heli Admin) or Helicopter Administrators who have not been successful in completing a workplace competence assessment.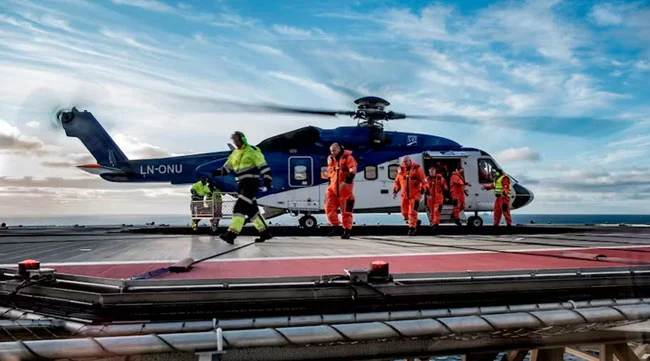 Course Pre-requisites
As a minimum, learners must have completed Dangerous Goods by Air training course in accordance with Part 1, Chapter 1.4 of the ICAO Technical Instructions and sub section 1.5 of the IATA Dangerous Goods Regulations, Category 7, 8 or 9 or state aviation approved dangerous goods awareness training course.
Training on a personnel tracking system (certificate of confirmation letter).
Course Content
During the training programme, Learners will be explained and then required to demonstrate their understanding of the following key areas:
Legislative and Regulatory Requirements
The Roles and Responsibilities of the Heli Admin
Helicopter and helideck hazards
Freight and Dangerous Goods Carriage Preparation
Dangerous Goods Cargo
How to perform identification checks
Passenger Safety / Security Declarations
Passenger and Baggage Weights
Payload
Check in of passengers onto an inbound flight (offshore transfers and interfield flights) from an offshore location
Check in Report Times & Communication
Portable (Personal) Electronic Devices (PEDs)
Baggage Checks
Confirming a Passenger on the Flight
Freight
Heli Admin / Check in Declaration
Post check-in responsibilities
Pre-departure final check
Baggage / freight load planning
On the Helideck
Objectives
This training aims to equip the learner with the initial knowledge and understanding required to assist the HLO and other helideck team members by providing the administrative support required to efficiently operate the helideck and manage helicopter movements including flight planning and manifesting, hazardous goods, passenger and freight check-in.
Frequently asked questions:
After completing the course with Lerus, will participants receive an official certification?
What is the primary objective of the "Helicopter Administrator Training" course offered by Lerus?
Who should consider enrolling in this course?