Banksman / Slinger Course
This course delivers an interactive training experience designed to help students understand the requirements for personnel qualification and companies policies of lifting/rigging activities. This course is primarily for Riggers but should be useful to Supervisors devising simple rigging scheme and Tradesmen/Technician etc, who encounter lifting and handling problem during the day to day activities. The primary aim of this course is to alleviate everyday mechanical handling problems. At the end of this course, the personnel will be able to perform and conduct a safe rigging and slinging activities and understand the safety requirements of the industry.
| Courses | Duration | Participants | Language |
| --- | --- | --- | --- |
Target Audience
Designed to suit personnel who have previous marine experience as Riggers, Tradesmen/Technician, deck supervisors, etc.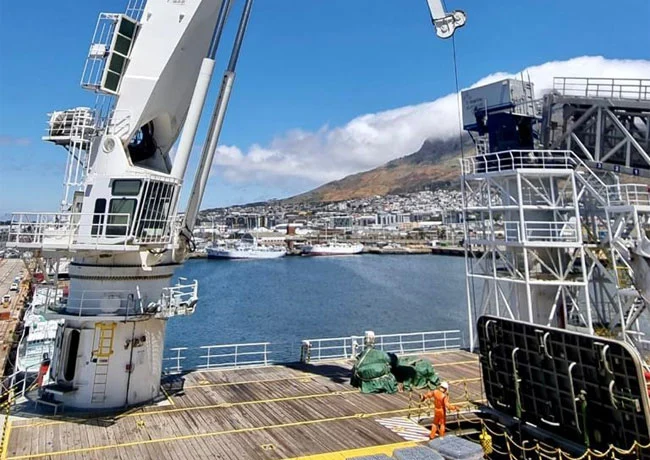 Course Prerequisites
No prerequisites for this training course
Course Content
The content of this course will give the trainees understanding and basic knowledge about offshore rigging/slinging, lifting operations and rigging equipment:
Rigging procedure and precautions
Work with lifting plan
Lifting procedures and safety procedures
Material used in wire rope slings
Correct use and care of lifting equipment and accessories
Good and bad rigging practice
Responsibilities of a rigger/slinger
Safe working loads
Objectives
To deliver knowledge and develop competence of rigging principles, hazards and risks while providing the opportunity to develop required skills for rigging and slinging.
Admission Requirements
Participants must have a COC, seaman's book, valid medical certificate
Assessment
Theoretical and practical assessment
Course reviews
Cool course

This is a magnificent course. Thank you Lerus training team for such course. I received lots of new information.
Amazing course!

I completed this course and received so much new information and skills! Unforgettable experience and best impressions. I will recommend this course to my friends and colleagues.
Best impressions

I acquired critical skills and vast amount of essential information regarding slinging operations. Thank you for this course and experience.